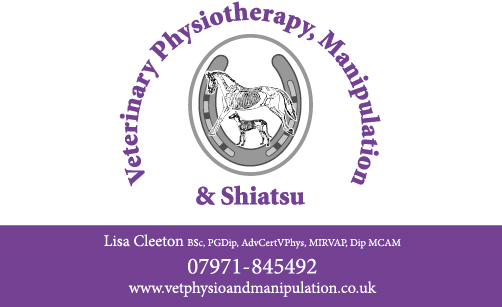 I am a fully qualified Veterinary Physiotherapist, McTimoney-Corley Spinal Manipulator & Shiatsu Practitioner. I have been running my own animal therapy business since 2007.
I have been invited to be the Team Physio for the Scottish Canine Agility Team at the World Champs in Spain in May 2013, Italy 2014 & the Netherlands in 2015.
I have also had the pleasure of being the Squad Physio for the Scottish Endurance Riding Team in 2013 & 2014!
***Both are great honours & I am very excited to be part of both Teams!***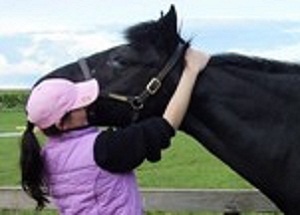 Robbie, a talented Welsh Section D – turns his hoof to anything and jumps for fun. He has regular physio to ensure he stays supple and to ease lumbar tension which is common in Welsh breeds due to their spinal confirmation having a tendency to lordosis.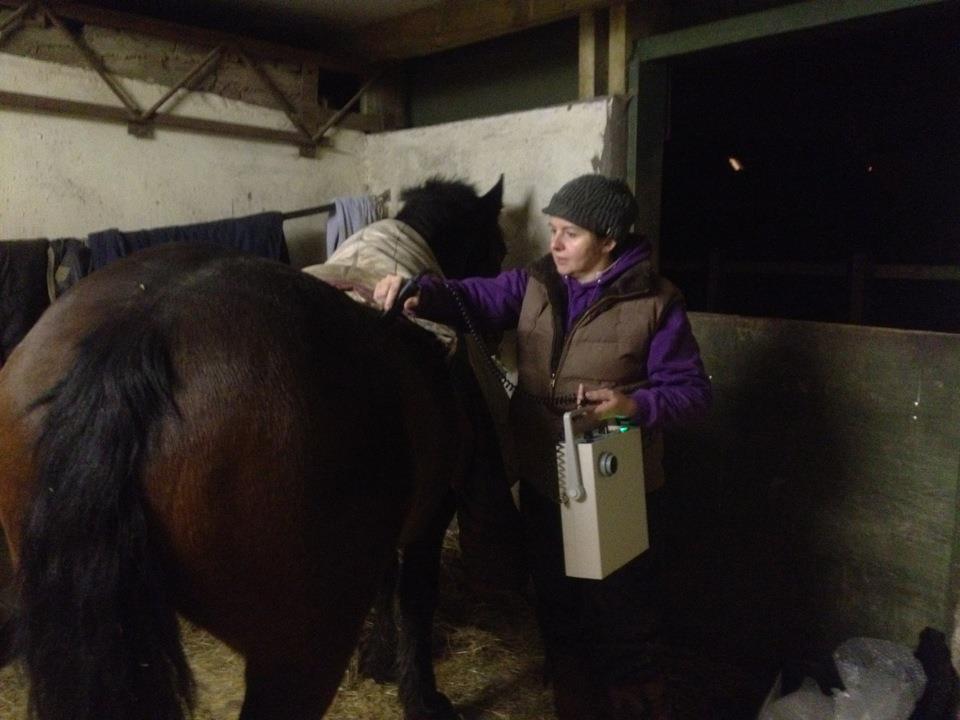 My Qualifications
In 2011 I added Veterinary Physiotherapy to my qualifications after successfully completing the Advanced Certificate in Veterinary Physiotherapy, with double merits. I studied for 2 years with Canine & Equine Veterinary Physiotherapy Training (CEPT) (http://www.ceptraining.co.uk) who are based at Nottingham Vet School. This entitles me to to full membership of the Institute of Registered Veterinary & Animal Physiotherapists (IRVAP) professional body.
In 2007 I graduated from the Oxford College of Equine Physical Therapy (OCEPT) (http://www.ocept.info/), where I qualified as a McTimoney-Corley Animal Spinal Therapist/Manipulator.

I have also completed a 3-year Equine Shiatsu diploma at the Scottish School of Equine Shiatsu (http://www.horses-shiatsu.com/). I gained full 'Practitioner' status in June 2008.
My Animals
I am currently the proud owner of a fair few beasties, including –
3 horses; Cheyenne my chestnut Quarter Horse mare; Hamish my handsome Highland Gelding and Tom Thumb (TT) my 'bottom-nipping' 8hh Shetland gelding.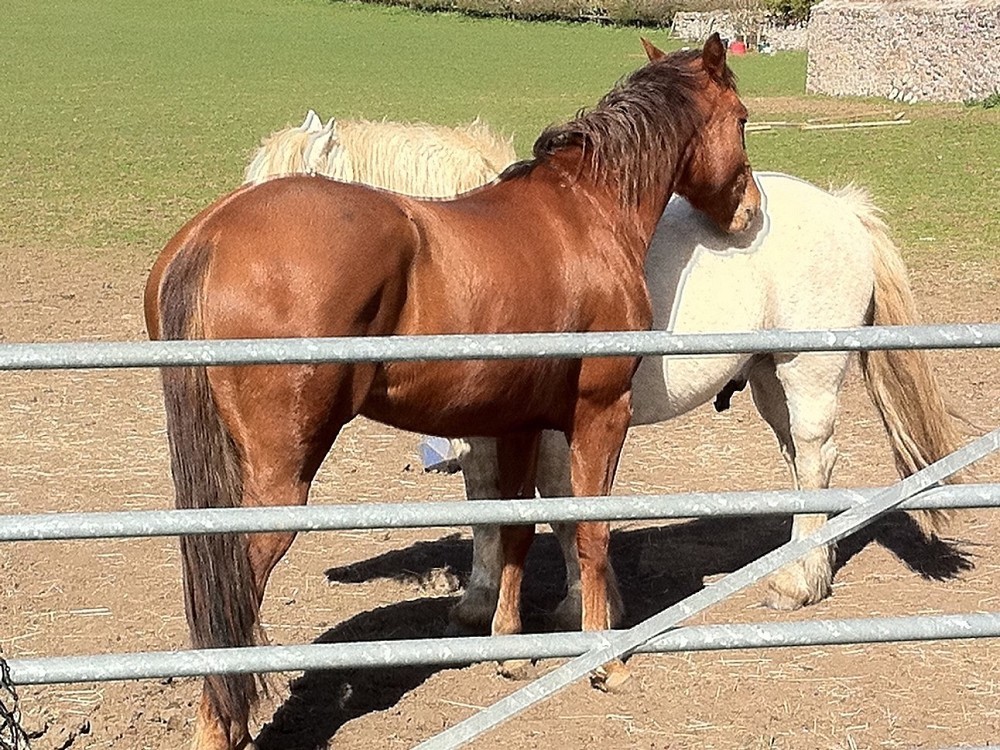 3 dogs (yes there is a 3 theme!): Archie the Cocker Spaniel who loves everybody; Henry the water-obsessed black Labrador and Katie Greyhound, a beautiful brindle girl who I rehomed from Gracehounds charity.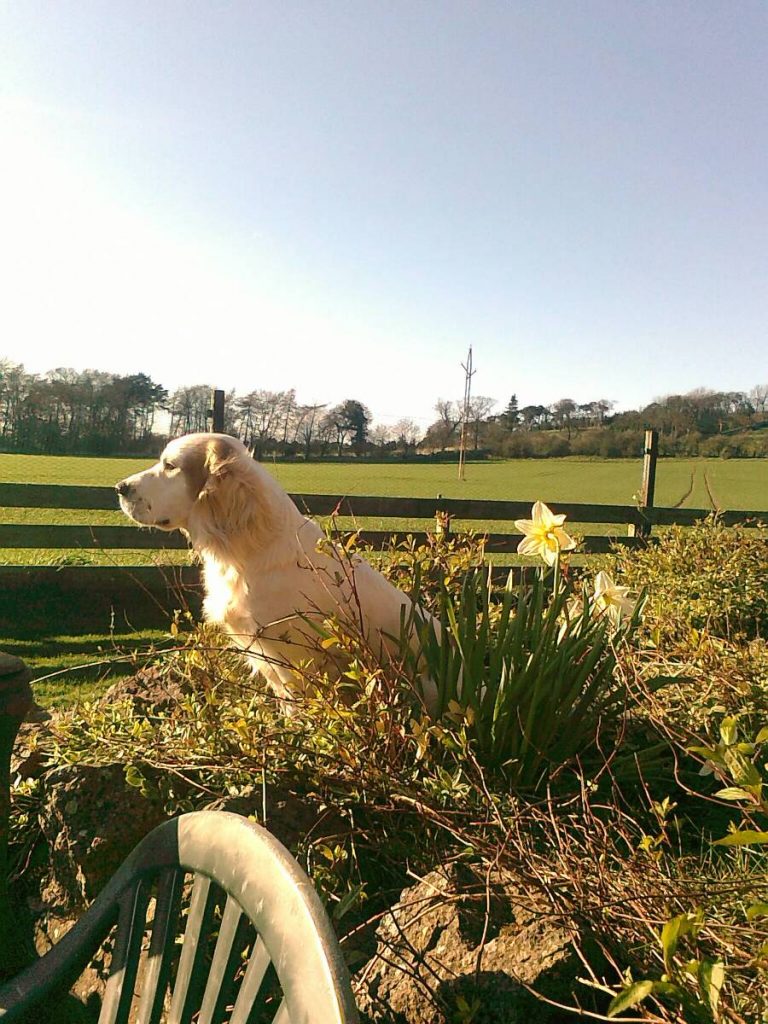 2 cats: Otis, 12 yr old black & white moggie and Jones, the feral tabby cat. 
My newest addition is Lexie a 7 month old Staffordshire Bull Terrier puppy rescued from being 'put to sleep'due to being a stray. She is adorable – what  a misunderstood breed!