Some of the interesting cases I have worked on.
Tom
5 yr old, Skewbald cob who showed at a top level prior to suffering from Osteochondrosis Dessicans (OCD) of his stifles. He was operated on in December 2012.
Bluebell
Bluebell is a Dales mare, owned by Kayreen Jones a Western Coach & horse breeder. Bluebell was not broken in until quite late in life & impressively now competes in English & Western style competitions. Bluebell is very smart, she quite clearly lets her owner know when she needs to see her physio & knows exactly where she 'has a sore bit' when I go to check her; she won't stand still until I get to her sore/tight area and then she stands like a rock with a look on her face that says 'thank god you found it at last human!' she really is special. BB is expecting her first foal in the Spring!
Sammy
Sammy & his owner Dana Grant had been having a fabulous dressage season, they had qualified for the British Riding Club Championships in Lincoln and were very excited about going. Then disaster struck a few weeks before the competition – Sammy went lame in a fore limb. Although Dana was sad that she may miss the Champs, she was mostly worries about her Sammy. She called out both her vet & I to try to ascertain the problem. It transpired Sammy had a pectoral muscle tear! So with the pressure on we set to work with a intensive programme of physiotherapy, including ultrasound & laser phototherapy. Dana religiously holding ice then heat packs on Sammy's tear and following the range of motion & stretching programme I had set for him. Thankfully the tear healed in time and here he is at the Champs!!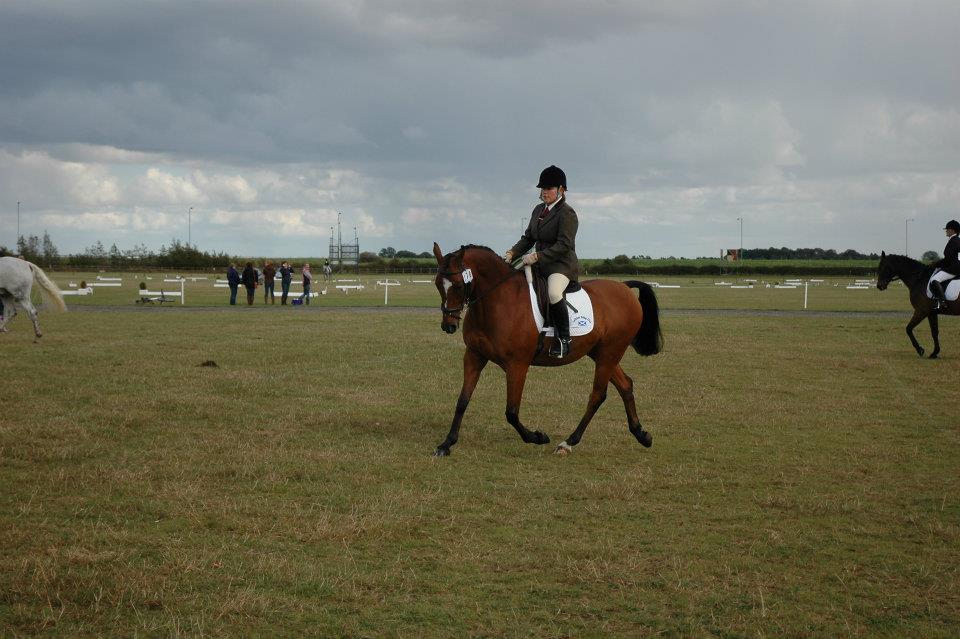 Athene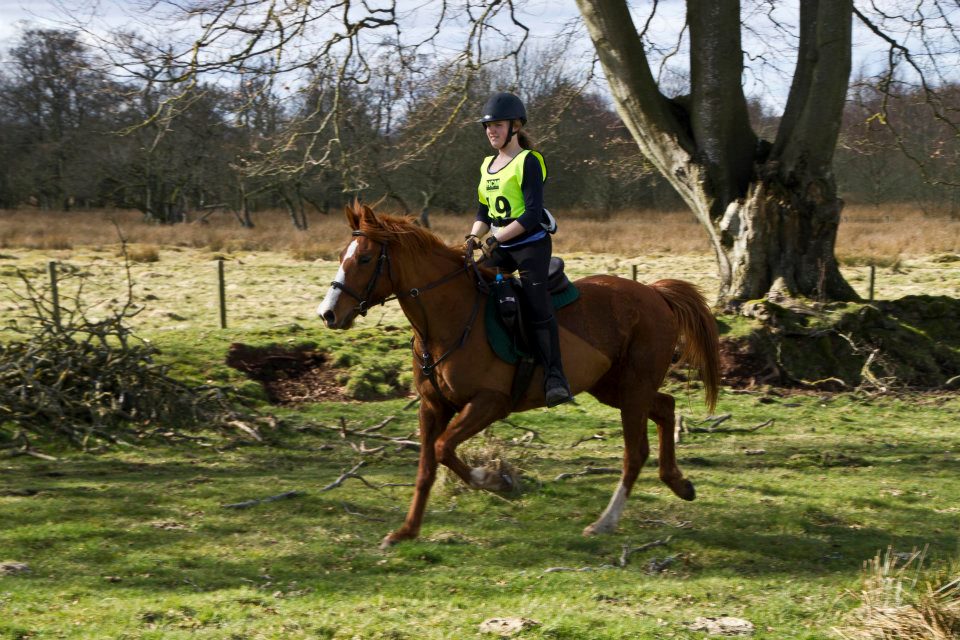 Last year one of my  clients, Megan & her Australian Stock Horse, Athene travelled to compete in Ireland as a Junior on the Scottish Endurance Team. Unfortunately her horse became very stressed during the journey over & in her panic was injured. This was obviously distressing & stressful for all involved, but Athene was exceptionally well looked after by everyone at the time. It transpired that this horse must have slipped whilst travelling and tore a number of muscles –  her pectorals, epaxials and hamstrings; & also subluxated her sacroiliac joint. It has taken months of intensive physiotherapy and manipulation to heal Athene's injuries but she returned to ridden work within about 3 months and is looking forward to the next Endurance season!